Fujifilm's X Series system is famous for producing beautiful skin tones, so it's an obvious choice for taking photos of people and portrait photography.
When I started as a photographer, I was more interested in taking pictures of places and things while traveling, but soon learned that pictures of people can be the most memorable part of a trip.
These excellent Fuji portrait lenses are the absolute best that the system offers for X series cameras. Whether you're a casual portrait photographer or someone who works in a studio, these lenses will definitely impress both you and your subjects.
But first, a few things to keep in mind when you are picking a portrait lens from the bunch.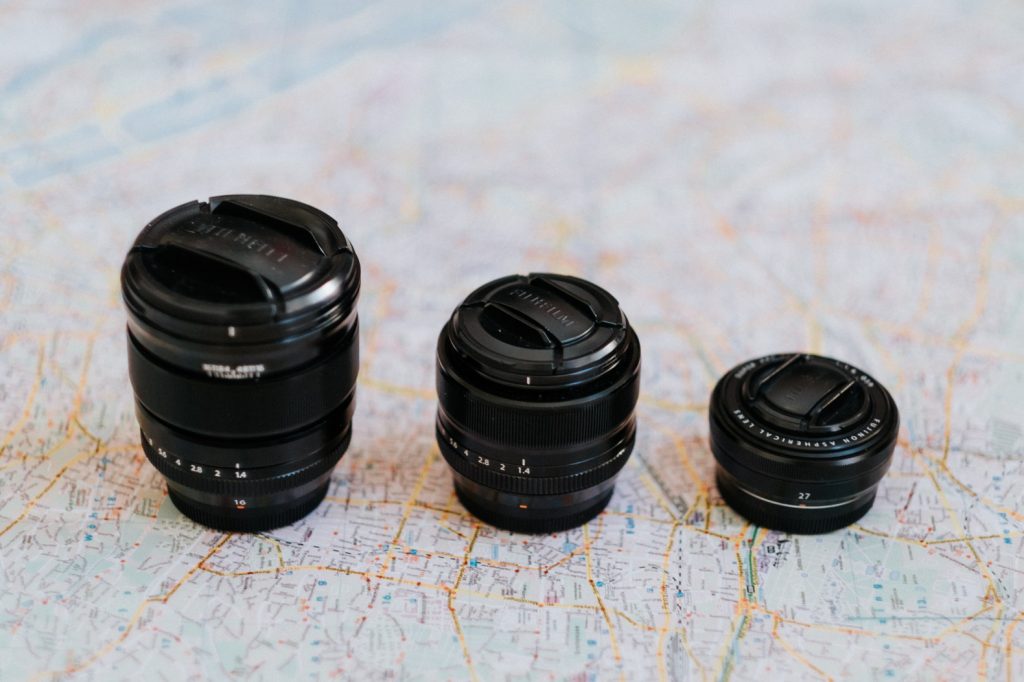 Some links in this post are to affiliate sites. If you purchase something through them, I may earn a small commission. It costs you nothing and I'm extremely grateful when you use my links. Thanks!
How to choose a portrait lens
If you're on the market for a portrait lens, there are a couple of key considerations that should weigh into your decision.
You also might have all the money in the world (must be nice!) or you're looking for a balance between price and performance. Regardless, here are a few things to think about when picking your new portrait lens:
Price
I'll be up front and tell you most portrait lenses will set you back about $1,000.
The reason is they require some exquisite glass to create the lens (although I've included excellent budget options in this guide as well).
Distance from your subject
How close or far do you expect to be from your subjects? This will affect what focal length or range you want (the longer the lens, the greater the distance needed to "fit").
For example, you will need to be further away from your subject with a 90mm lens than with a 56mm lens to get the same framing.
While some lenses make beautiful images, you might find it inconvenient to have to "back up" really far to compose the photo you want.
You need to decide whether you'll be primarily shooting your portraits outdoors, indoors, or in tight quarters.
Prime vs. Zoom
Do you want a fixed focal length or the ability to zoom?
While most portrait lenses are primes (that's where their wide aperture and shallow depth of field stands out), using a zoom as your portrait lens can give you a ton of flexibility.
You should think about whether you want a dedicated portrait lens, or something that can do double-duty with another function like wildlife or macrophotography.
Best Fuji Portrait Lenses
So with all that in mind, here's a summary of the best Fuji portrait lenses on the market today.
Fuji 56mm f1.2 R
If you go on any Fuji Facebook group today and ask which is the best Fuji portrait lens, you'll get a unanimous response: The 56mm f1.2.
I've owned this lens for nearly six years, and I agree — the images still make my jaw drop. The sharpness combined with the stunning f1.2 aperture makes this the ultimate lens for portraits among the Fuji lineup.
Just check out some of the results: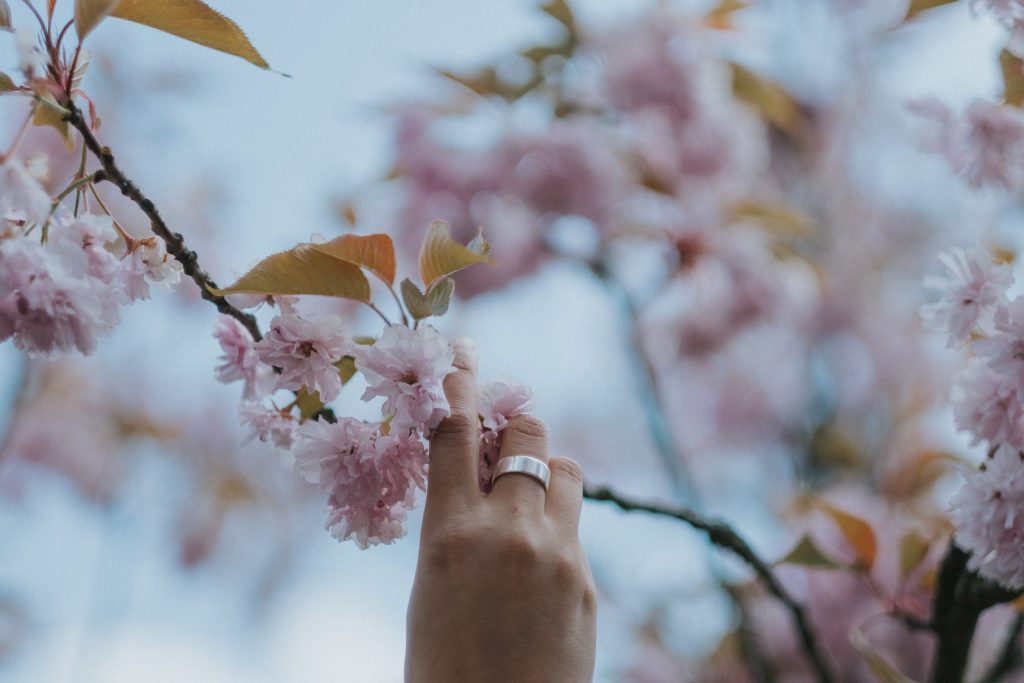 Even wide open at f1.2, you can get incredible sharpness from this lens. The depth of what's in focus can be so thin that it's easy to miss it — that's how this amazing bokeh comes up.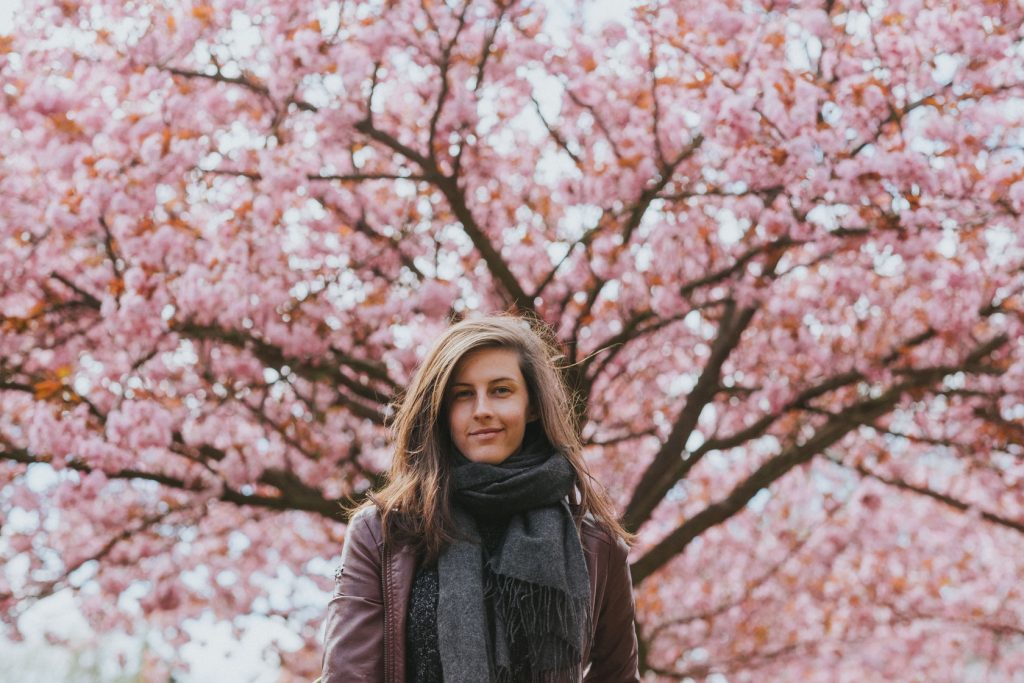 On a crop sensor, the 56mm f1.2 lens is the equivalent to an 85mm lens on a full-frame camera. This is perhaps one of the most classic focal lengths for portrait photography.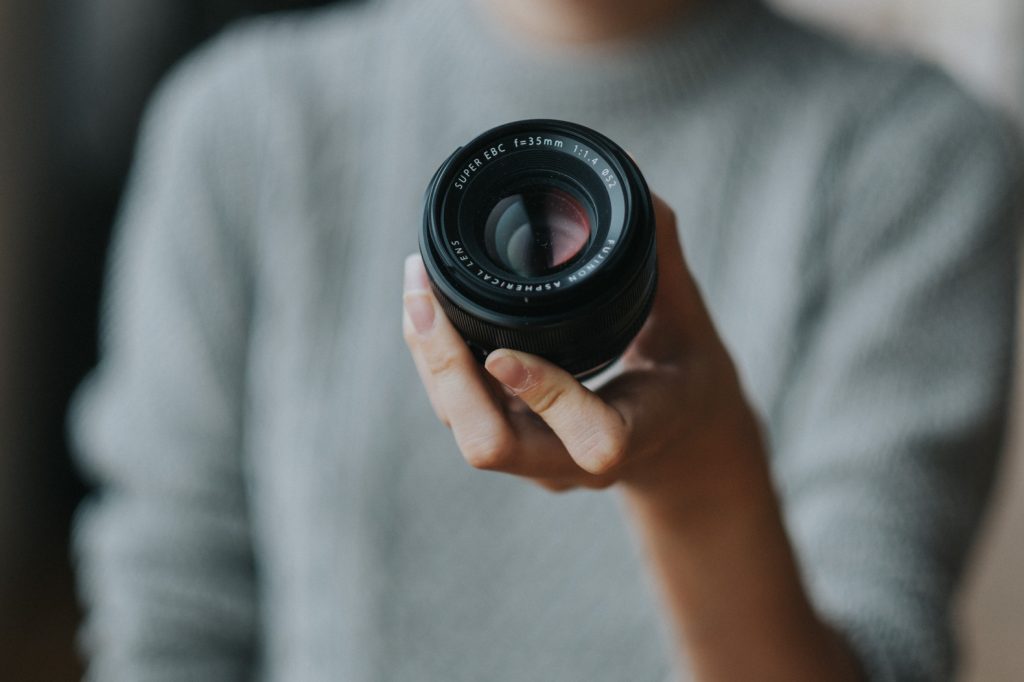 It's not the lightest, the cheapest, or the fastest-to-focus lens in the Fuji lineup.
But it's the best Fuji lens for beautiful portraits, hands down.
If you are hungry for bokeh and only the sharpest lens with the dreamiest, creamiest, blurriest background can satisfy you — this is the one.
If you want to see more sample photos, you can always check out my detailed Fuji 56mm f1.2 review.
Budget alternative: If you're on a budget, you might want to look into the Fuji 50mm f2 R WR lens. While I don't personally own this lens, it's widely regarded as the best budget portrait lens that Fuji makes. Here's a sample photo taken with that lens from Flickr:
(Photo taken with the Fuji 50mm f2 at f3.2)
While it won't produce the same images as an f/1.2 lens, this lens still produces beautiful portraits. Add to that the fast focus system, smaller size, and weather resistance and it's a great value for a fraction of the cost (check the current price here).
Fuji 35mm f1.4 R
It might come as a surprise that this is in my roster, considering that most people shoot portraits at longer focal lengths.
But there is a reason why Fuji's 35mm f1.4 has been called "the standard by which all other Fuji lenses are judged."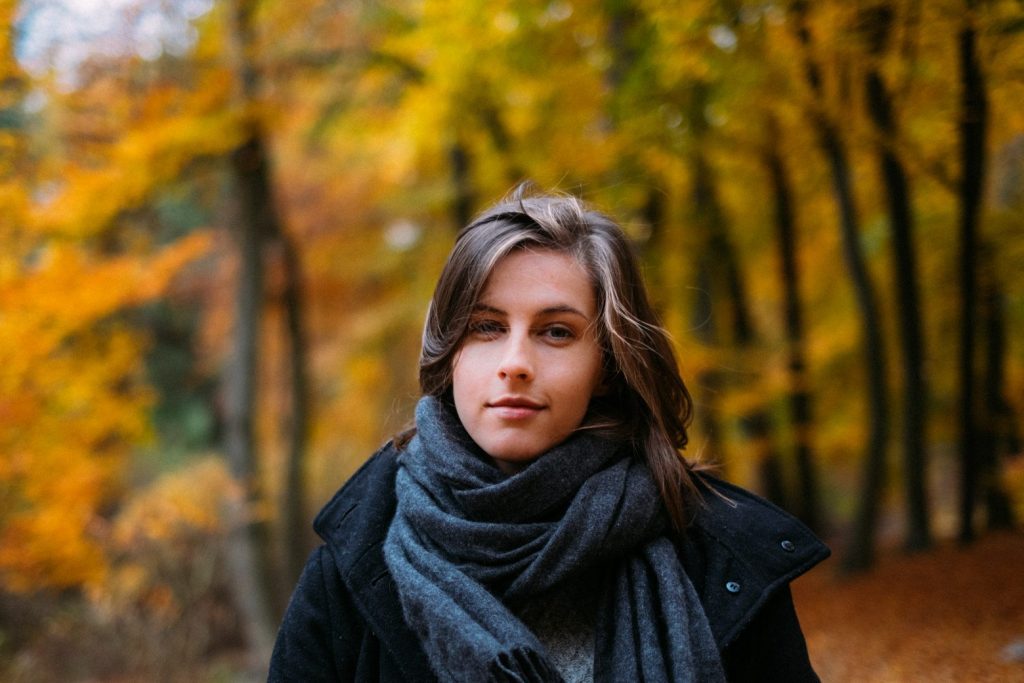 The bokeh is stunning, and at just 184 grams, it's the lightest lens on this list. (Compare that to the 56mm which weighs in at 405 grams).
Whether you shoot portraits or not, I believe this lens should be part of your camera kit. It's extremely flexible for situations like travel, low light, and portraits of course. Here's an example from a dimly lit restaurant in Italy: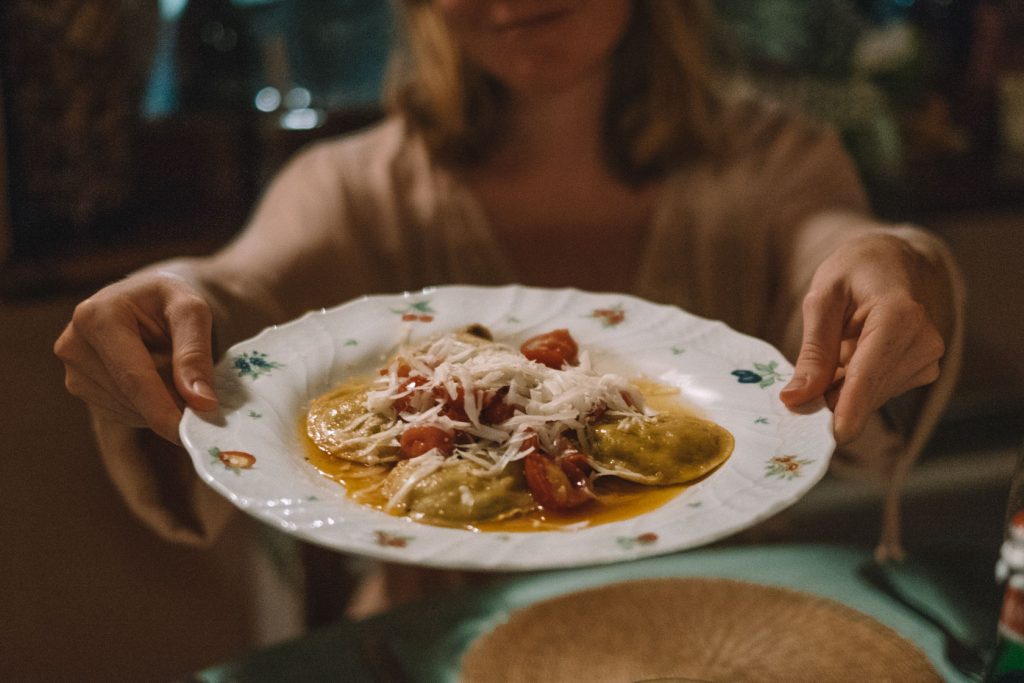 In terms of downsides, the main one is simply that, like the 56mm, it isn't using the latest autofocus technology. But if you pair it with one of the new Fuji cameras like an X-T3 or X-T4, you'll have no issue. I've even used it with X-T1s and X-T2s and it doesn't disappoint.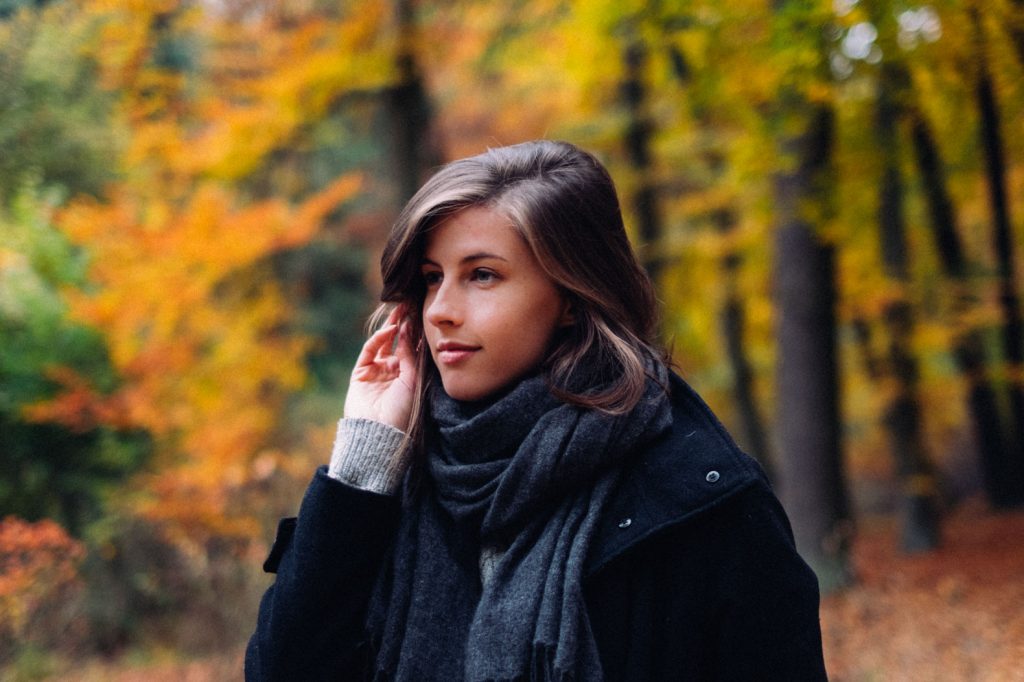 Again, if you'd like to see even more sample photos from this stunning lens, read my detailed Fuji 35mm f1.4 review.
Budget alternative: While the Fuji 35mm f1.4 is undeniably the cheapest lens on this list, it does have an even more affordable alternative: the Fuji 35mm f2 R WR lens. I personally prefer the f/1.4 version, but if weather resistance is a must-have for you, then definitely check out the 35mm f/2. It's a great little lens and will save you a bit of money.
Fuji 50-140mm f2.8 R WR LM OIS
Even though most people prefer to use prime lenses for portraits, a zoom lens like the Fuji 50-140 is a great option when you're thinking about versatility.
After all, you might enjoy taking portraits, but you might like other types of photography too — so if you're spending a chunk of change on a lens, it should do more than one job.
That's where this lens comes in.
With an f2.8 aperture, it's not going to produce the same creamy bokeh as a prime at f1.2 or f1.4, but that extra reach at the 140mm end does compensate.
Take a look at some of the sample photos: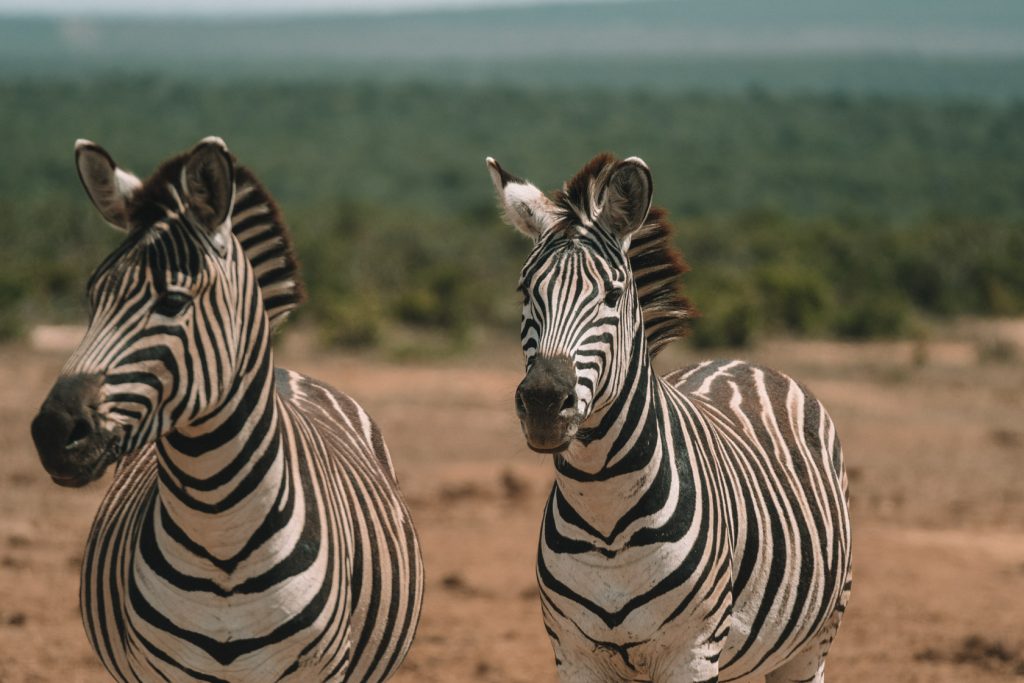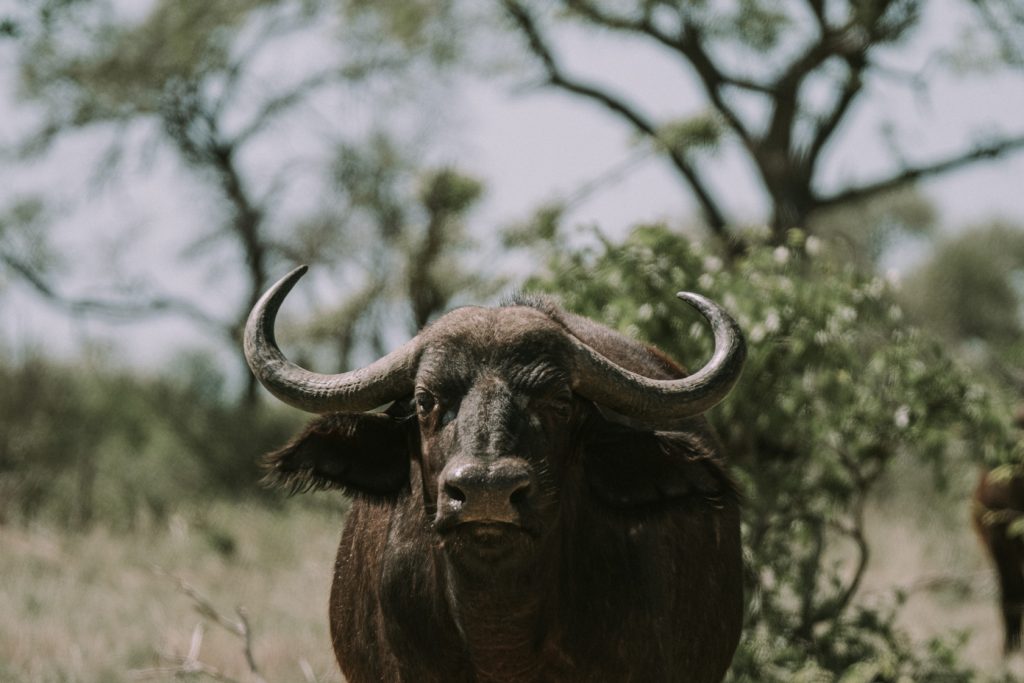 Unfortunately I don't have a ton of people photos with the Fuji 50-140, the main reason being that I originally used it for wildlife photography. But hey, aren't these animals looking good?
Fuji's 50-140 has stunning image quality, is super sharp, has optical image stabilization (OIS) so you don't get blurry photos when using longer focal lengths.
Plus, it can be extended with a 1.4x teleconverter or a 2x teleconverter, making this lens even more flexible. If you're into zooms, this lens is a no-brainer.
Budget alternative: Check out the Fuji 55-200mm R WR lens. While it's hard to call it a portrait lens when the maximum aperture is only f3.5, it is the closest "budget alternative" to this lens in Fuji's lineup.
Fuji 90mm f2 R LM WR
When I was picking my own Fuji portrait lens, the real toss up for me was between the 56mm f1.2 and this lens, one of Fuji's most modern portrait lenses, the 90mm f2.
Again, Fuji photographers in Facebook groups rave about this lens.
It's super sharp, has beautiful creamy bokeh, fantastic colors, fast auto-focus, built like a tank, and as a bonus it's also weather resistant.
If you're working outdoors, this is a fantastic pick for you.
The only negative review about this lens centers around the price and straight-out-of-camera contrast. Personally, I didn't buy this lens only because I was afraid 90mm would be hard to wield in unpredictable travel scenarios. But the photos speak for themselves, as always!
I don't have my own photos to share, but here is a sample from Flickr:
The main reason to buy the lens? You're probably a professional portrait photographer and that's the main purpose you have for this lens. You want that 90mm focal length and the bokeh and subject separation it provides.
Budget alternative: There is no budget alternative at this focal length and aperture, but I'll second my tip about the Fuji 50mm f2 R WR lens for any portrait lovers who can't bear to part with nearly a grand for a lens (just yet!).
Fuji 80mm f2.8 Macro OIS
This lens is an unconventional pick, but one that's sure to suit you if you're someone who likes taking portraits but also wants to pursue macrophotography.
There's a lot of debate over whether this lens is "too sharp" — overly sharp portraits can
Here's a review video specifically about using this lens for portraits (summarized below):
Summary:
It's an extremely capable lens for portrait work.
It's great for night time portrait photography thanks to the image stabilization (OIS), which the 90mm f2 does not have — helpful if you do not have the X-H1 or X-T4 with in-body stabilization (IBIS).
Allows enough of the background through to place the subject.
It's easy enough to simply smooth the skin a bit.
Did you enjoy this post? Let's keep in touch.
Follow our brand new Facebook page at Fun With Fuji, and subscribe below to get the latest Fuji deals and news in your inbox.