If you're on the market for bokeh, you're in the right place.
At least, that's why I first bought Fuji's 56mm f1.2 lens. I got addicted to that super shallow depth of field offered by Fuji's fast prime lenses, and wanted to take it to the next level.
Using my Fuji lenses for portraits of friends and family was so much fun, that I wanted to try out a lens that was really designed for that purpose.
But in the beginning of 2019, Fuji also introduced some alternatives that leave photographers wondering:
Is Fuji's 56mm f1.2 still the "holy grail" that it once was, or are there more modern options that cost less and perform better?
In this Fujifilm lens review, I'll cover:
Specs for the Fuji 56mm f1.2
Pros: What makes the Fuji 56mm f1.2 a great lens
Cons: What you'll want to consider before buying
Fujifilm 56mm f1.2 vs. Fujifilm 50mm f2
Fuji's Portrait Lenses: Compared
Is it worth it to get the ADP version?

Verdict: When is the Fujifilm 56mm f1.2 a good fit for you?

Sample images: Fujinon 56mm XF f/1.2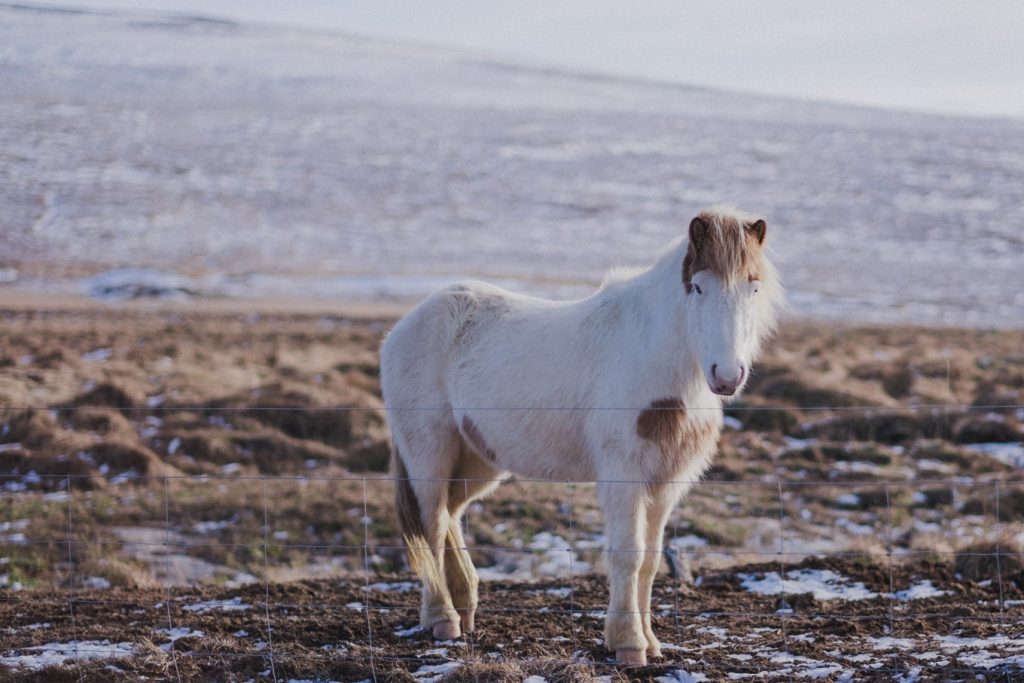 Fujifilm 56mm f1.2 specs
Focal length: 56mm (85mm equivalent)
Maximum aperture: 1.2
Minimum aperture: 16mm
Filter: 62mm
Close focus: 0.7m / 2.3 feet
Maximum reproduction ratio: 1:11.1 (0.09x)
Optical image stabilization (OIS): No
Hood: Plastic bayonet hood included
Weight: 405g / 0.89 lbs
Pros: What makes the Fujifilm 56mm f1.2 a great lens
Even though this lens has a near-perfect rating on Amazon, I'm not going to tell you that it's the perfect lens for everyone. If you're looking for your first lens for your new Fuji camera, I would recommend either a 35mm or 23mm lens instead, simply because those are more versatile focal lengths.
Fuji's 56mm f1.2 is a specialty lens, although it can be used in a variety of situations.
For instance, I don't travel with it all the time but I am really glad I took it to Iceland — or else I wouldn't have captured the photo above of the beautiful Icelandic horse 🙂
You will love this lens, too, if you want it for:
Portraits – The gorgeous subject isolation makes people look like models
Product photography – Same effect, but for products you're photographing
Low-light situations – The f1.2 lets in a ton of light so you can keep ISO low
Telephoto in a pinch – At the near end of the telephoto spectrum, it works when you need it
Endless bokeh – It's f1.2, and that's really all you need to know (scroll for sample photos!)
Let's look at the specific features that make it such a great lens for these scenarios and how they stack up in real-world scenarios.
Beautiful bokeh
If you haven't gotten the idea by now, this lens is famous for its bokeh. With a maximum aperture of f1.2, this lens has the largest maximum aperture of any lens in the Fuji X System. (Don't forget, a low F-stop means more light coming in).
As a result, you can get stunning out of focus areas, both in front and behind your subject. As example, here's a photo of me in front of a cherry blossom tree: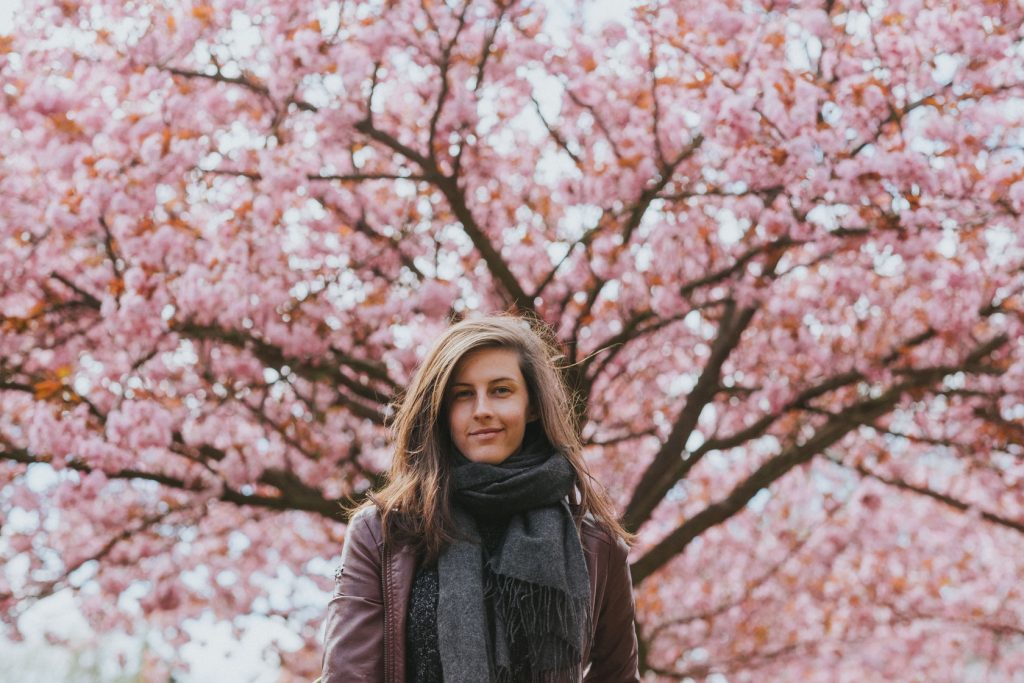 You can see the effect that the wide aperture has, even when a subject is relatively small in the photo. On the other hand, see how it looks when your subject is much closer: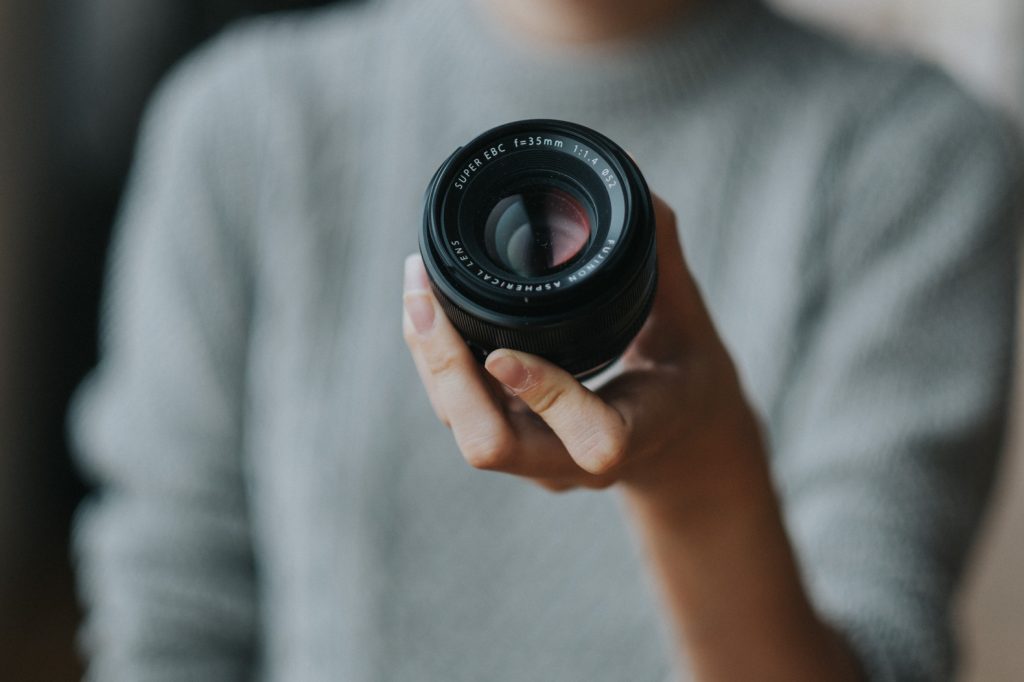 Wild, right? The depth of the in-focus area with this lens can get extremely narrow.
There is a reason that literally every Amazon review mentions the bokeh of this incredible lens.
I don't think I'm being dramatic when I say that the images have a dream-like quality to them, thanks to the distinct properties of the bokeh this lens produces.
It's one of Fuji's sharpest lenses
Until Fuji released its true 80mm macro lens, the 56mm f1.2 was considered the sharpest lens in the Fuji lineup.
But if you're looking for a portrait lens, you might not want to jump on the 80mm train — that one is so sharp, it can even be unflattering for photos (I mean, no one wants to see every detail of their face, amirite?)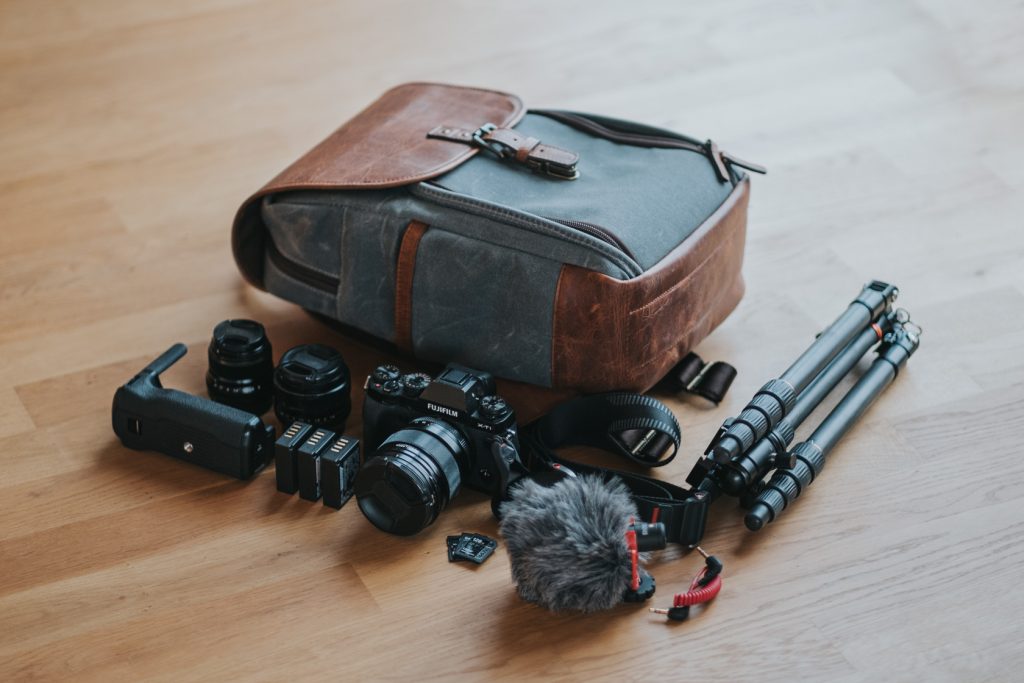 On the other hand, Fuji's 56mm is extremely sharp but not to an extreme where it regularly requires a bunch of softening afterwards in Lightroom.
Image quality
While sharpness and image quality aren't always the same thing, the colors and quality of the images taken with this lens are just stunning.
Robustness and build quality
This lens is, quite simply, a tank. It's made completely out of metal and as a result, weighs 400g or 0.89 lbs. If you chucked this lens at someone's head, it would hurt. A lot.
That said, Fuji is known for its high quality and durable lenses. This one is no different. Just keep in mind, it is not officially weather-resistant.
Cons: What you'll want to consider before buying
While the images this lens produces are, undeniably, beautiful, it is not a lens without drawbacks. Here are the main tradeoffs you make when choosing this lens:
Weight / size: This lens is chunky. At 405g / 0.89 lbs it's not exactly something you'll forget is in your camera bag.
Slow focus / hunting: In most situations this is fine, it's not like you're shooting wildlife with it. But it can take an extra attempt to nail the focus.
No image stabilization: Again, given the wide aperture of 1.2 you might not really need it, but it's important to note the Fuji 56mm f1.2 does not have OIS.
Price: While it's not in the absolute top echelon of Fuji X Series lenses that cost over four figures, it's right up there.
That said, all of these things somewhat come with the territory of being an f1.2 lens.
Physics dictates that it just takes a certain amount of glass to reach a wide aperture like that, and so we must obey 😉
Fujifilm 56mm f1.2 vs Fujifilm 50mm f2
Alright so if you're still not decided after seeing all my dreamy bokeh photos, let's look at the closest competitor in terms of focal length in the Fuji X Series: the 50mm f2 WR.
| Fujinon XF 56mm f1.2 R | Fujinon XF 50mm f2 WR |
| --- | --- |
| | |
| f/1.2 maximum aperture | f/2 maximum aperture |
| 405g (0.89 lbs) | 200 grams (0.44 lbs) |
| 0.7m minimum focus distance | 0.39 minimum focus distance |
| 7 rounded aperture blades | 9 rounded aperture blades |
| 62mm filter | 46mm filter |
| Not Weather-sealed | Weather-sealed |
| Best for: portraits, fashion, extreme bokeh, slower-moving subjects | Best for: portraits, bokeh, fashion, variety of subjects |
| $$$ | $$ |
| | |
My advice? If I were deciding between these two lenses today, I'd ask myself:
Am I going to use this lens regularly, and benefit from the special f1.2 aperture? If the answer is "Yes", get the Fuji 56mm f1.2.
Am I looking for something more portable and possibly weather-proof? Am I likely to leave a lens at home if it's a little heavy? If "Yes", get the Fuji 50mm f2.
Both have excellent image quality. The main difference is going to come down to your budget and how much the extra special bokeh is worth the weight in your bag.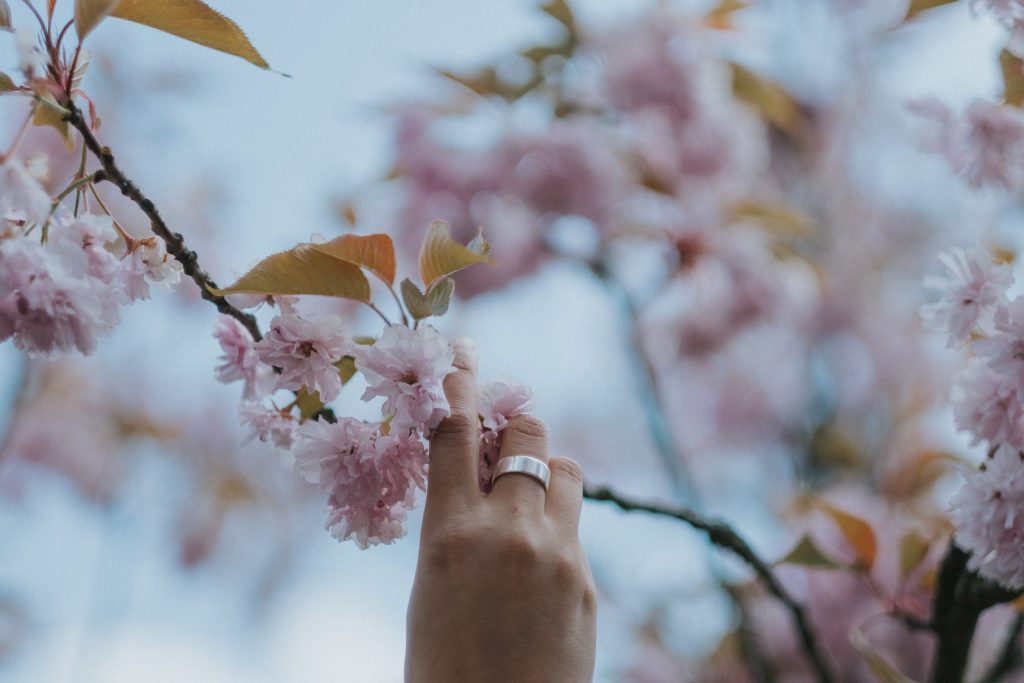 If you want to see some sample photos taken with the 50mm f2, check out this Flickr group.
Personally, I really love how the Fuji 56mm f1.2 renders out of focus areas and it's helped create some really special photos (you can keep scrolling for more sample photos).
Fuji's Portrait Lenses: Compared
Deciding on a new lens is hard, because commitment is hard, especially when it costs a lot of money 😀
So I want to mention the other options you may have when looking for a lens that's suitable for portraits, even if perhaps you don't want a dedicated portrait lens like the 56mm f1.2.
Lens name
Pros and cons
Price
Fujinon XF 56mm f1.2 R
Stunning portrait lens with beautiful bokeh, albeit slow to focus and heavy.
Best for: Hardcore bokeh-lovers.
$$$
Fujinon XF 50mm f2 R WR
Great portrait lens with quick focus, lighter weight, and weather resistant.
Best for: Bokeh-lovers on a budget.
$$
Fujinon XF 50-120 f2.8 R WR LM OIS
Larger telephoto lens, versatile for landscape, portraits, and wildlife. Can be extended with extension tube.
Best for: Nature photographers.
$$$$
Fujinon XF 90mm f2 R LM WR
Dedicated portrait lens, fast and weather-resistant. Does require a fair amount of space from the subject at 90mm.
Best for: Studio photographers.
$$$
Fujinon XF 80mm f2.8 LM OIS WR Macro
Stunning macro lens with good bokeh and weather resistant. May be too sharp for portraits unless you soften in post.
Best for: Macro photographers.
$$$
I know, it can seem overwhelming. But in the end, any of these lenses will take great portraits, it depends on your tolerance for price and weight.
Is it worth it to get the ADP version?
ADP stands for apodization filter, and when applied both reduces the amount of light let into the lens but can also render creamier bokeh.
I'll be up-front and say I haven't tried the ADP version of this lens personally. I did look at TONS of photos with and without the ADP filter, and frankly, it just didn't seem worth the 50% price increase for me personally. I'm happy with my ADP-free photos.
If you're a studio photographer or perhaps do portraits or weddings, that extra bit of creaminess in the bokeh may be worth it for you. But the average photographer, which this website is geared towards, is probably better served keeping that $500 in their pocket.
Verdict: When is the Fujifilm 56mm f1.2 a good fit for you?
Ultimately, you will love this lens if you love having a razor-thin shallow depth of field, superior image quality, and dreamy bokeh. Even years after release, the output of this lens will thrill you, even with the drawbacks about the size and weight.
If that sounds like you, use my link to: check the Fuji 56mm f1.2's current price on Amazon
If you are on a budget, there's no question that the 50mm f2 WR is an excellent alternative.
In the end, lenses are an investment. They will outlive your camera. I've owned the 56mm f1.2 for over four years, and it still has a resale value within $100 of what I bought it for. Either choice will help you take beautiful portraits!
Sample images: Fujinon XF 56mm f/1.2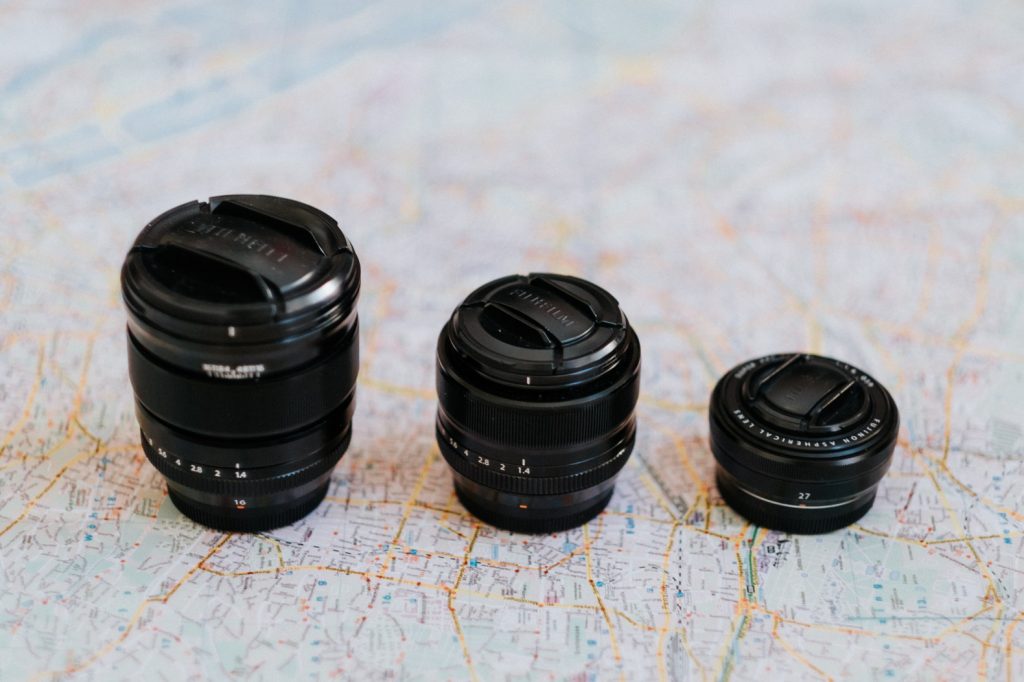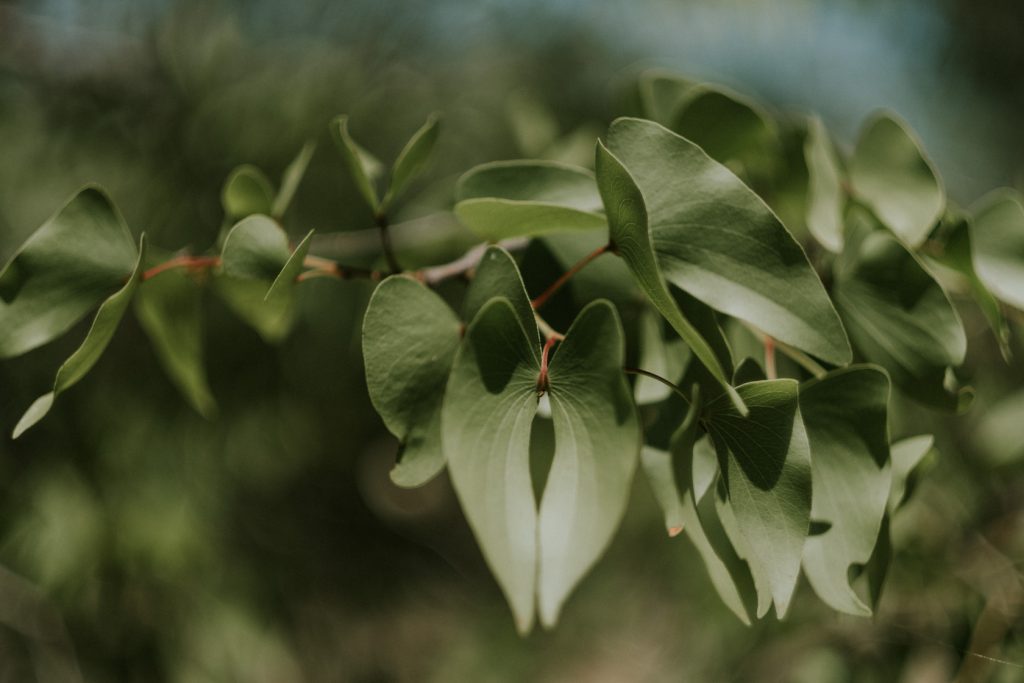 Where to buy this lens
Personally, I buy all my lenses new on Amazon, including this lens.
There are occasional deals (do subscribe to my newsletter if you want to stay up to date on that!), but for the most part, there is a "lowest" price that Fuji offers their lenses at and it's pretty consistent across the internet.
Here's where to pick up the lenses mentioned in this post:
If you don't like shopping on Amazon, I can also recommend B&H Photo if you are in the United States. Unless you know what you're doing, I don't recommend bargain-hunting on eBay (if it seems too good to be true…it usually is ;)).
Did you enjoy this post? Let's keep in touch.
Follow our brand new Facebook page at Fun With Fuji, and subscribe below to get the latest Fuji deals and news in your inbox.
FAQs about the 56mm f1.2
What is the minimum focus distance of the Fuji 56mm f1.2?
The minimum focus distance of the Fujifilm XF 56mm f1.2 is 0.7 meters.
What's the filter size for the Fuji 56mm f1.2?
The filter size for the Fujifilm XF 56mm f1.2 is 62mm.
What's the Fuji 56mm f1.2 price?
The new price for this lens is $999 at most retailers.
That should cover it 😉